Baseball and Softball Training Gear|Equipment|Apparel
We are devoted to developing and mentoring athletes with an emphasis on grit, determination and a positive attitude.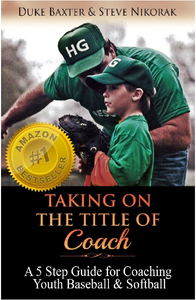 Taking On The Title Of Coach

As former little league, high school, collegiate and professional baseball players, authors Duke Baxter and Steve Nikorak appreciate the time, effort and dedication from every parent that takes on the role of coach. We know how challenging coaching can be and we want to do everything we can to help educate them.

https://zoned.store/products/taking-on-the-title-of-coach
Subscribe to our newsletter
Promotions, new products and sales. Directly to your inbox.